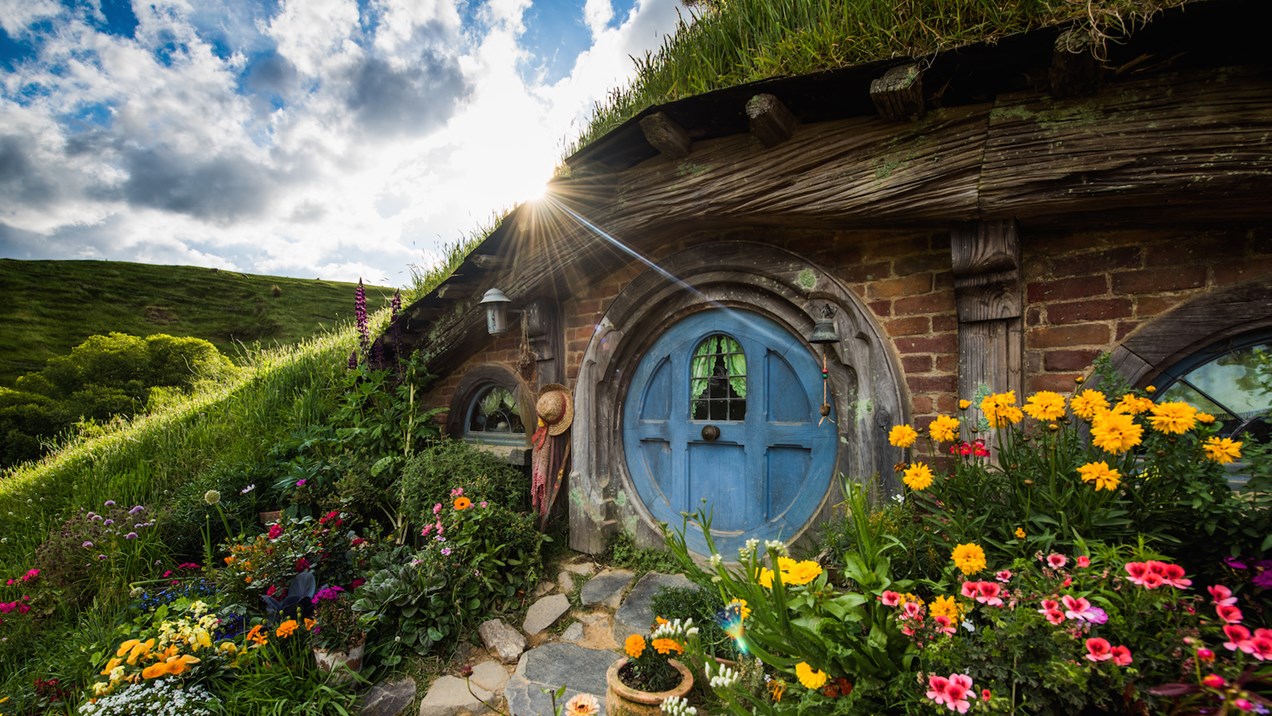 Hobbiton Movie Set Tours
Experience the real Middle-earth at the Hobbiton Movie Set, where, in the heart of the Waikato region, you can step into the lush pastures of the Shire, as seen in The Lord of the Rings and The Hobbit trilogies.
Fall in love with the Alexander family sheep farm, just as acclaimed director Sir Peter Jackson did, as you journey through the unequivocal beauty of the land, with the mighty Kaimai Ranges towering in the distance. Your guide will then escort you around the set, showing the intricate detailing, pointing out the most famous locations and explaining how the movie magic was made.
You will be fully guided around the 12 acre set; past Hobbit Holes, the Mill and into the world-famous Green Dragon Inn, where you will be presented with a complimentary, exclusive Hobbit Southfarthing beverage to conclude your own Middle-earth adventure.
What We Offer
We provide customised tour based on what you want to do. To find out more or to book a Hobbiton Movie Set tour, please contact us today.